New Year, New Mindset, More Love
As we go into a brand new year, I want to encourage myself and others to start with a different set of "Goals" than most would usually consider. Some of the things that come to mind are as followed:
How many people will you bless this year?
How many people will you ask if they need your help this year?
How many people will you stand up to respectfully?
How many lives will you change this year just by using God's gift that He has blessed us all with?
How many relationships will you mend this year?
How many people will you forgive and love from a distance?
How many people will you show your appreciation to this year?
How many people will you give hope to just by being grateful even through the storm?
How many negative comments will you ignore this year?
How many people will you tell right from wrong in love instead of anger or criticism?
In this year, will you be a peacekeeper or peacemaker? There is a difference. Separate blog coming soon.
The last question to ponder on is, what steps will you make this year to grow a better relationship with God?
While achieving personal or career goals is wonderful, let's not forget to achieve the goals of God's heart as well for us to be better to one another all across the board.
Although I am fully ready to enter into a new year, I have to address some things that should have been discussed in 2021 with you all that never made it online. For me, this previous year was the year of "Stillness," but also a year full of "Distractions." I feel like every time I got my momentum back up, something else was thrown at me to give my attention to at the moment and it continued throughout the year. For some reason, I can't help but think that this was all for a reason. I now know how it feels to be so distracted that all I can do is feel the void of not completing certain tasks, but I couldn't quite master how to make time for it despite having those feelings. This is my chance to start fresh and demand time for what matters the most to me and that's Purpose.
I realized in 2021 that I am completely lost and not myself without having purpose in my life. Sure you can still have a great impact from the walls of your home with social media being such a force that it is, but I finally realized this past year just how important human interaction is to my spiritual growth. God doesn't just want us to read His word, He wants us to live it out and be great examples. For me, it is hard to challenge myself and what I can do to represent myself as a true Woman of God without being in fellowship with others. If this previous year hasn't taught me anything else, it has taught me that there is a blessing and purpose in every struggle, every tear, every trial, every obstacle, every sense of pain you can describe. We may not see it at the time, but I am confident that it will make sense someday.
This year of distractions will pay off for me. My ability to remain still even when I wanted to do things my way, will pay off for me. I am speaking a glorious and prosperous new year for myself and each of you reading this. Just remember that each moment is what you make it. If you look for some positive in every situation that you encounter, I can promise you that you will feel your heart start to become more grateful for everything that is going right instead of what's currently going wrong. I want us to go into this new year ready to fight the war inside our minds that have been and may continue to hinder the transformation of our lives that God wants for us. We will do this together! I love and appreciate you all! Until next time 🥰
~Conniea P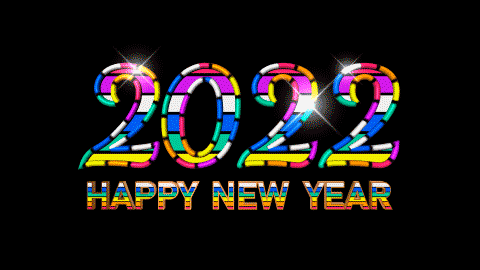 How do you push through your obstacles? How do you overcome the fear of the unknown? How do you overcome the fear of stepping out of your comfort zone? How do you fight back when depression and anxiet
I was listening to this video by Sarah Jakes Roberts called, "A New Tone." I've been seeing it on my homepage on YouTube for a little while now, but for some reason, I kept saying I will save it for a